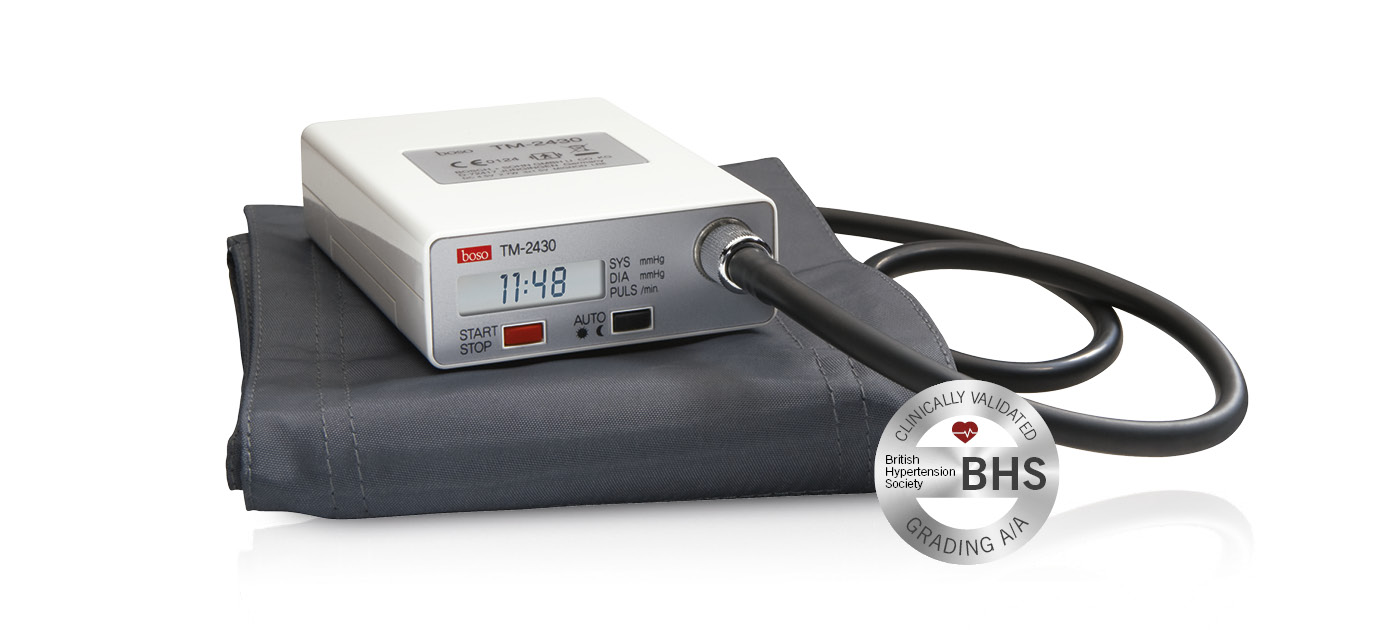 Ambulatory blood pressure monitor boso TM-2430 PC 2
Precise long-term blood pressure measurement is an effective and important part of diagnostic procedures.
The boso TM-2430 PC 2 is also economical in practice thanks to its rapid amortization, as it fulfills all the requirements for billing via the additional budget long-term RR. boso is the best-known brand for 24-hour blood pressure monitors. And the handling of the boso TM-2430 PC 2 is as comfortable and easy as you and your patients are used to from boso.