Accessories and spare parts in boso quality
The right accessories for all boso products - matched to your device and in original boso quality. Are you looking for an additional blood pressure cuff or another cuff in a different size? You need a new power supply for your device? Here you will find an overview of all original boso spare parts and accessories for boso devices.
Velcro Cuff for Kids
Adapted to the needs of children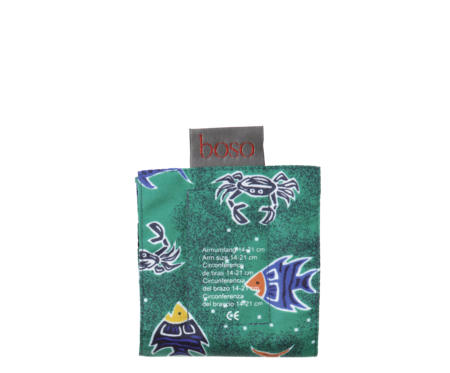 Suitable for all manual blood pressure monitors from boso. The right cuff is important for reliable measurement results. This is why the boso range also includes the optimum cuff for babies and children.
All features at a glance
This velcro cuff is perfectly adapted for the blood pressure measurement in children and is available in 3 sizes.
Children: 14 - 21 cm (colored)
Infants: 8 - 13 cm (colored)
Infants: under 8 cm (colored, only 1-Tube)