Blood pressure cuffs in all sizes
For all upper arm circumferences - from infants to obese patients. The right cuff is important for reliable blood pressure results. Depending on the upper arm size, a cuff of the correct size should be used. This is why boso offers a unique range of different cuff sizes. In addition to the different sizes, you also have the choice between Velcro or hook cuffs. Velcro cuffs can also be produced in washable versions on request. Latex-free blood pressure cuffs are also available in the boso range.
protective bag
for boso medicus exclusive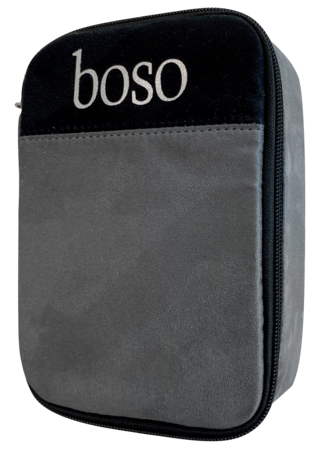 This premium protective bag made of high-quality Alcantara, provides at home as well as on journeys for the certain protection of your digital blood pressure monitor.
All features at a glance
With a practical all-round zipper
Water repellent