Blood pressure cuffs in all sizes
For all upper arm circumferences - from infants to obese patients. The right cuff is important for reliable blood pressure results. Depending on the upper arm size, a cuff of the correct size should be used. This is why boso offers a unique range of different cuff sizes. In addition to the different sizes, you also have the choice between Velcro or hook cuffs. Velcro cuffs can also be produced in washable versions on request. Latex-free blood pressure cuffs are also available in the boso range.
boso velcro cuffs
Perfectly matched to our digital blood pressure instruments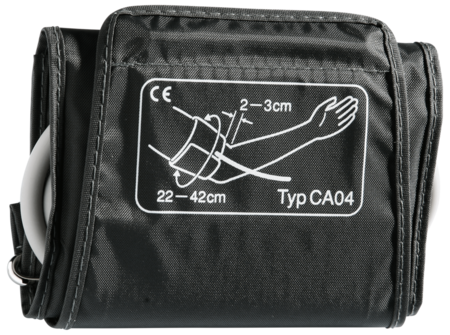 boso velcro cuffs are available in different sizes - suitable for every age and type.
All features at a glance
Optimally tuned to the intelligent automatic inflation, our cuffs are available in the following sizes (arm circumference in cm):
Standard cuff: 22 - 32 cm
Universal cuff: 22 - 42 cm
XL cuff: 33 - 48 cm
Children's cuff: 16 - 21 cm (only for boso medicus exclusive)